There are many reasons why you will need to scale down your photos or images. I'm sure you have sent before photos through eMail or attached them on the web, and I'm also sure that you have experienced troubles with images sizes. Many eMail services have a limit of size per attachment (Gmail – 25Mb, Hotmail – 10Mb etc.), so if you're planning to send multiple photos by eMail, you will shortly be out of space. One solution for this inconvenient is to resize the pictures to reasonable sizes so them can fit into one eMail or have them attached on the web.
Scaling images is not as hard as it used to be. We have a lot of tools available there on the web to the job done. But… it's a but. Many of them can't handle big size pictures, or if you have a considerable amount of photos it's quite annoying to upload them all on the web, especially if you care about your privacy. What if I tell you this can be easily done on your own Mac without any extra software. Cool right? Let's see what options we have.
Resizing with Preview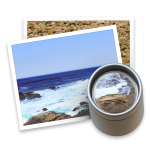 When it comes to images on your Mac, probably the most handy tool is Preview. This simple, but effective app that comes built in with Mac OS X can do even… guess what? Resize your pictures.
Let me show you in a few simple steps how to resize an image with Preview.
1. Open the image in Preview


2. Open Tools menu and go to Adjust Size…


3. Now you can specify your own custom Width and Height, or choose a preset from Fit into menu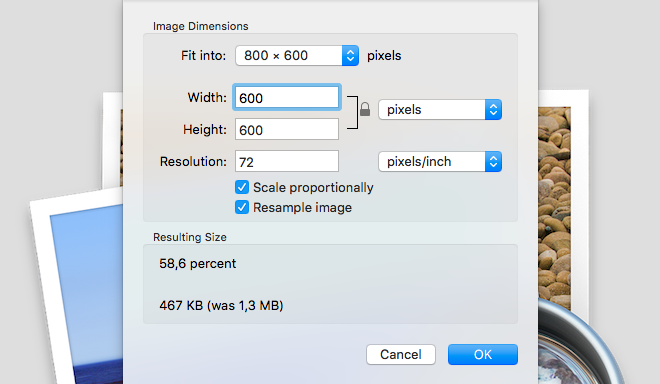 4. Go to File menu and click Export… if you want to make a copy, or click Save (⌘S) to overwrite the original image.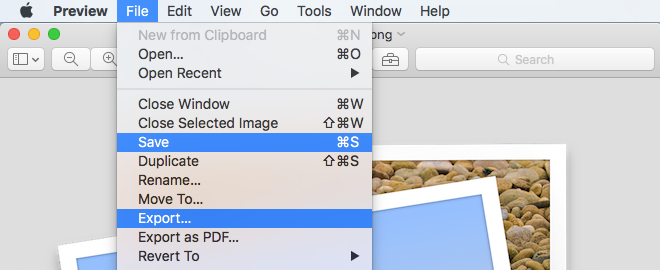 Resize with Photos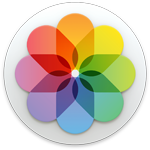 Photos is a new application that comes by default with the latest Mac OS X releases Yosemite and El Capitan. Photos is meant to replace the iPhoto that used to be shipped with Mountain Lion and Mavericks.
The resizing process using Photos is pretty similar to Preview one.
Let's see how we can resize images using Photos application.
1. Open Photos, go to File menu and hit Import…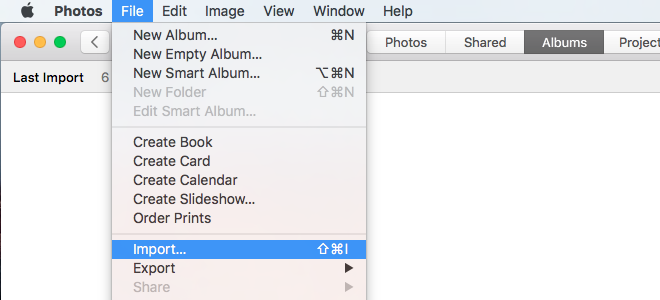 2. Search for your photo, select it and hit Review for Import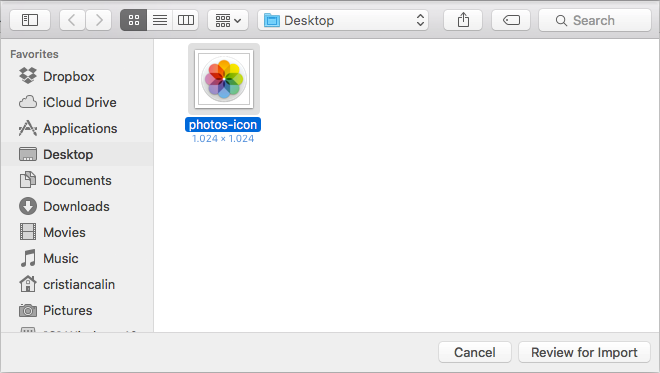 3. Select your photo, choose File menu again, then Export and finally Export 1 Photo… (you can export and resize multiple photos this way).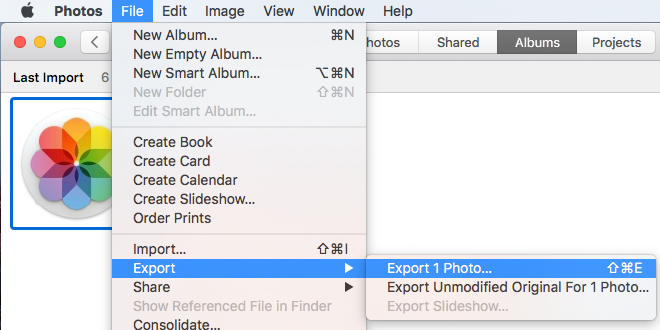 4. Select in witch format you want to export, quality if you choose JPEG, and most important the Size of the exported photo.
You will have 4 options that translate into:
Small – 320 × 320 px
Medium – 640 × 640 px
Large – 1024 × 1024 px
Full Size – Original size of the photo
If you are not happy with none of these sizes, you can choose Custom from the Size dropdown and enter your preferred dimensions.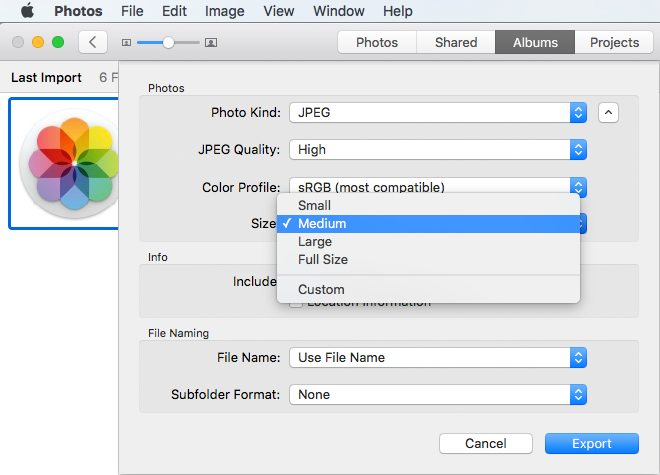 Resize with Mail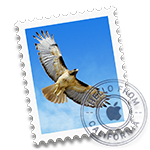 The last but not least, the Mail. I kept this method to the final because despite the easiness and the rapidity, this method don't allow you to set custom sizes for your images. You can choose from 3 preset modes and pretty much that's it.
Let's see how  resize works in Mail.
1. Open Mail app and write New Message (⌘N). Attach your file by File menu, Attach Files…, or drag and drop to New Message window.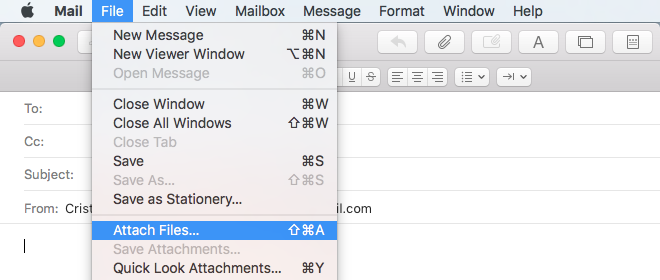 2. Browse or search your photo and attach it.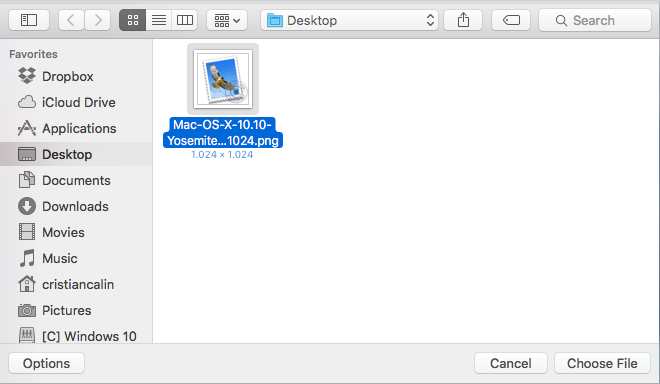 3. Be sure the image is selected and choose the Image Size option from the right dropdown.